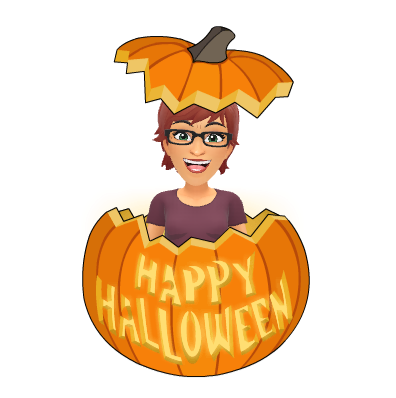 Happy Halloween! It's my favorite
holiday
of the year.
And what goes better with Halloween than Werewolves?
This week only, I'm putting the wolves on sale.
No Tricks. Only Treats.
Click the links below to grab your copies on Kindle!
Old Town Pack
Limited time sale.
All the man-candy you can take, with none of the calories, because this one's off limits. The ultimate forbidden fruit.
Brady Whelan, Second Son of the Olde Town pack is a confirmed bachelor, serial womanizer, and self-proclaimed sex god.
He wears those titles like a badge of honor.
Boyfriend or - a word that should never be spoken - mate,
No way in Hell!
He'd never let a woman tie him down... like that.
But Rachel Marsden is about to give him a reason to change his ways.
The Little Werewolf Series
Pretty Little Werewolf
FREE
Curious Little Werewolf
Kindle Countdown
0.99-2.99
Fearless Little Werewolf
Kindle Countdown
0.99-2.99
Little Werewolf Series Links
USA https://www.amazon.com/gp/product/B01LYIKTSQ/
UK https://www.amazon.co.uk/gp/product/B01LYIKTSQ/
Lost in the foster care system, all 16 year old Giselle Richards has ever wanted is someone to accept her for what she is, a werewolf.
In a world where supernatural creatures are not out and proud, little werewolf Giselle has never known love, acceptance, or what it means to belong to a pack. A child of the foster system, she's been rejected by more families than she can count. But when a family of shifters offers to adopt her, Giselle discovers they're involved in a brutal turf war dividing the paranormal factions in her city. Worse yet, the new pack fostering her might be guilty of starting the fight.
Joining a pack might just send Giselle six feet under instead of back into the foster system.