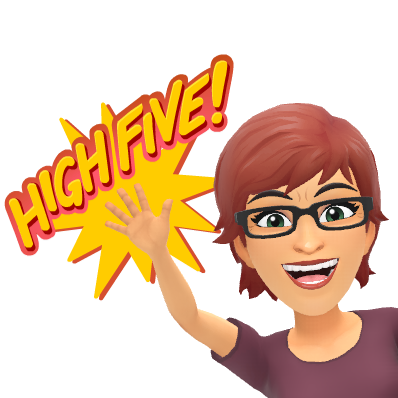 It's promo time. I know I know, that means you get more emails from
me
than normal. I do try to make sure to include some awesome deals to make it worth your while though. No one wants to be hassled by a used car salesman.
(Apologies to any car sales men or women out there. We all have jobs to do. Hugs.)
Show of hands, who picked up that amazing boxed set deal last week?
Yay!!!
If you missed it, here's the link again.
http://secretlegendsboxedset.com/extras/free-books/
Okay. Let's get down to business. This week I want to talk to you about ways you can have a big impact on a new
book
. Or really any
book
for that matter.
Reviews.
They can make or break a
book
. The more reviews a book has, the better it looks to consumers. The more reliable a purchase it is for readers who might be on the fence. And, this is the one that we
authors
struggle a lot with... Reviews can either qualify or disqualify us from securing advertising for our
books
. Most places require at minimum 10 reviews at 4 stars or better before they will allow your
book
to be advertised by their services.
A review does not have to be a book report. A review answers two simple questions.
1. Did you enjoy the
book
?
2. Would you recommend this book to others?
Pretty easy, right?
So, here is how you could help
BEING ALPHA
and get yourself a free read at the same time.
(See, I'm trying to make it worth your while.)
I have an awesome promotional coordinator helping me with all the release day craziness for the new
book
and she's curating a list of special readers to get a free ecopy of the new release before it is available to the public.
If you want to be on that list, click here
https://docs.google.com/forms/d/e/1FAIpQLSdUIkBnzxRIEOp59VUkh6_B8BJhit7ZzcLd284Gje5AKL8KjA/viewform
Now, there are some guidelines. Reviews for the book will need to be done within two weeks of release day (August 1st). These reviews should be posted on either
Amazon
,
Barnes
and Noble,
Goodreads
.
There's a bonus too.
After your review is posted, you'll be eligible for another freebie from my backlist.
I love reviewers!! You guys are the best.
Okay so that is enough of my shilling for this week's newsletter. But, before I go, I do have some awesome books to share with you from some of my friends celebrating
new releases
.
Everyone leaves…
Jaime Lynn has lived by that mantra all of her life. After opening a pub in St. Fleur, she begins to root herself into the town and its community, questioning the only attitude she has ever known. When Jesse interviews for the open bartending position, she knows hiring him is a bad decision she'll make anyway. Giving in to their powerful attraction, she accepts his invitation to explore what's between them—and is reminded that not everyone gets their happily ever after.
Haunted by the memories around his hometown of New Orleans, Jesse leaves everyone he knows and loves, hoping to find a sliver of peace. Jaime Lynn turns out to be the light to his dark, bringing Jesse away from his nightmares and back to his hopes and dreams.
When the truth comes out, Jesse and Jaime Lynn agree to give their relationship another try. The stars finally align, guiding them onto a new path where they can leave their past behind them.
What will they do when Jesse learns about the gift he never received but always wanted?
Universal link:
https://www.books2read.com/u/bP1Evd
Kindle:
http://amzn.to/2sHlfgm
Defined by Their Choices
A collection of Fantasy and Science Fiction YA coming of age novels from New York Times,
USA Today, International, Amazon bestselling and Award-Winning authors!!
This action-packed boxset is filled with teen warriors who encounter queens, witches, wizards, werewolves, shifters, angels, and gods.
And with occasionally the genetically engineered soldiers, cyborgs, and robots discover magical hidden fantasy worlds, encounter
mind-blowing dystopian lands, space stations, and galaxies they could never have dreamed existed while traveling through time into
uncharted territories. Marked by Fate to complete these deadly and dangerous quests filled with nonstop action and adventure!
Pre-order Today
Exclusively on iTunes!